Guidelines for Better Wedding Pictures
Don't you want the best pictures possible?
As wedding photographers, we often work in situations that are less than ideal and have to work quickly. If you are planning a wedding, this page should help you schedule your day for the best possible pictures. Note that this is written from our perspective and how we like to do things. Other photographers and/or wedding planners may have different feelings about this.
We break it down into 3 parts:
Time: This mainly relates to formals where we often have the most creative control. Having enough time can make a HUGE difference in making your pictures unique.
Time of Day: Different times of the day offer different possibilites and can drastically change the way we shoot and how much time is needed.
Location: This is your setting and backdrop for your pictures. Seems obvious, but it is often ignored.
1. Time
Most wedding's are planned to take advantage of every minute within the day. All of your wedding vendors who are fulfilling a task on your wedding day, need the right amount of time to complete the task at hand to the level of performance which you expect.

Most people hire us because of our creativity and, in-turn, expect that same level of creativity within their own images. In our case, scheduling time for formal pictures with your family, wedding party, and your new spouse is crucial to getting the beautiful shots you want. The location and time of day can greatly affect the length of time needed to get the ideal images.
We do our best to scout locations ahead of time to make sure we maximize our time with you. We don't want to waste your time and keep you from enjoying your wedding day to the fullest. As much preplanning as we do, there is always the possibility for circumstances to change. Extra time in the schedule is the best way to make sure your get the best product possible. Your wedding happens once! Don't let a lack of time in the schedule determine the quality of your pictures!
Creativity is spontaneous and if you want something truly unique to your wedding, then be sure to provide a little extra time for this.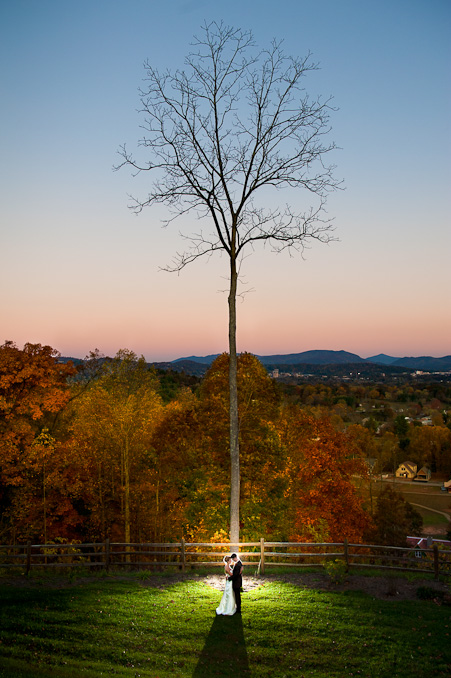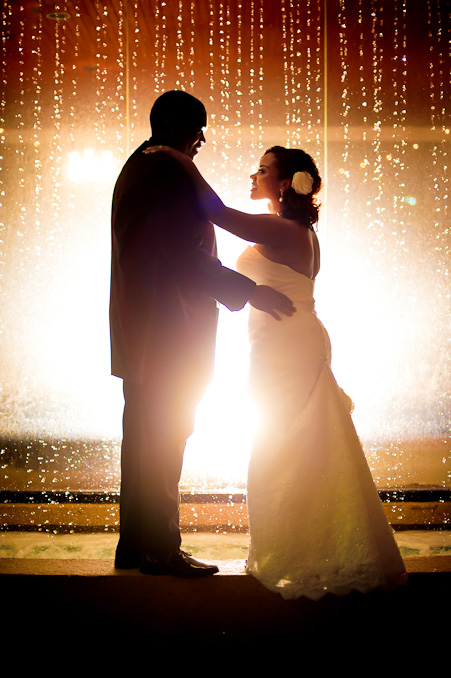 2. Time of Day
Determining when to take your pictures is critical to not only the look of the pictures, but the flow of your wedding day. Pictures before the ceremony are usually more relaxed and less rushed. Pictures after the ceremony are under a strict time constraint to make sure the rest of your day stays on schedule.

Day, Evening, or Night? We like to take portraits during each of these times. They each offer a totally unique look and feel that offer you a variety of different images. Nighttime shooting can take a little long due to the lack of available light. We will often use artificial light to help set the mood or create a unique perspective.
There are generally 2 major times for group and couples pictures:
Before Ceremony: These are always done before sunset. We almost always try to finish pictures of the bride & bridesmaids and groom & groomsmen before the ceremony. A "first look" for the bride and groom saves even more time after the ceremony. Getting as much done as possible before the ceremony makes things much easier on YOU AND US afterwards.
After Ceremony: Family formals are the first pictures we will take after the ceremony. Those go rather quickly as long as we have everyone needed. After the family, we start with the wedding party and depending on the time of year, this is often about the time the sun starts setting. This is the our favorite time of day to shoot. If you have a winter wedding, this can be after sunset, which introduces many new obstacles that take time to work out. If you want non traditional formals with your wedding party, this is where you need to make time for that.
3. Location
Our job is to make your wedding day as beautiful as you remember it, no matter what the location may be. Although, there are things that can be done to maximize your potential for the best images.

One of the most overlooked locations is where the wedding party and bride & groom get ready. If you get ready in an office or storage room of a church, your pictures aren't going to look much better than an office or storage room, no matter how much we may try to hide it. Most buildings utilize overhead fluorescent lighting, which in most cases is not the best environment for pictures. Windows are a photographer's best friend. We love rooms with large windows.
Usually ceremony and reception locations have lots of options to work with for pictures. If your ceremony and reception are in different locations, be sure to think about where you want to take pictures. Most likely we will already have ideas in mind for where to take pictures, but if you have a preference, make sure you let us know.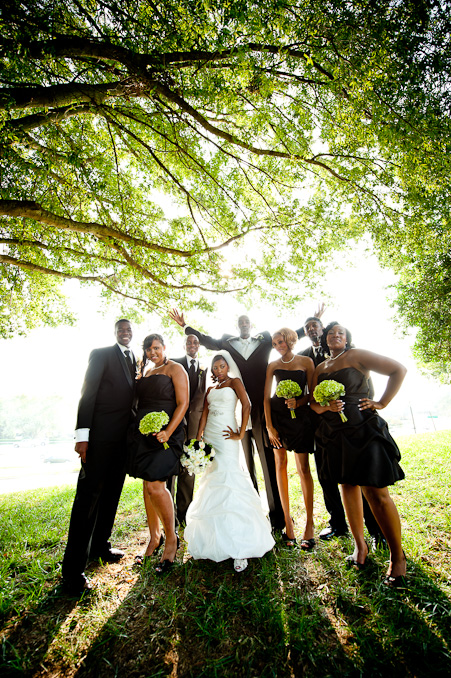 Common Misconceptions & Mistakes:
Not expecting delays: Most every wedding runs into a delay or two. The time that was lost in the delay is almost always cut from your time for pictures. That means we get less time to make your pictures one of a kind. Make sure you plan extra time throughout your day for the inevitable delay.
Assuming pictures are easy or don't take long: As with any art, creating something worthwhile takes time. We are conditioned to work hard and fast, but if we are given enough time… the sky is the limit!
Not letting your family know to stay for formals: On occasion, some family members are not informed that they need to stay for formals after the ceremony and leave. This can either extend the time needed for pictures (where someone has to find the missing person/s) or leave you with fewer formal pictures than you hoped for.




A Final Note:
We don't want the pictures to get in the way of you enjoying your wedding day. For this to happen, we must have the time necessary to deliver the quality you expect. Try to keep in mind that when planning your wedding you are creating the environment and timeline that your photographers and other vendors have to work within.
Take care of your vendors and they'll take care of you!